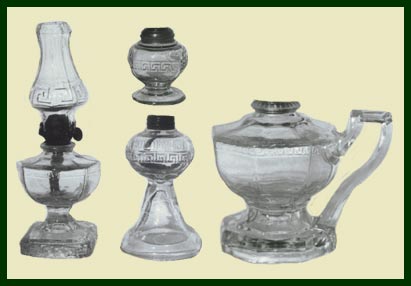 Greek Key Lamps
I have the two standard Greek Key hand lamps (right side of photo). These two lamps are $60 each or both for $100.
The complete miniature with Greek Key (left side of photo) chimney is $75.
I have five additional Greek Key miniatures. Three are 4 7/8" high (lower center), one is 3" high and the last is 3.5" high. All are without chimneys.
These are $35 each. You can purchase all five for $150.00.